Empowering Sustainable Development Through Expert Compliance Solutions
At JosTec, we're always on the lookout for exceptional talent to join our team. We want to grow and continue to take on better, more exciting, and more important work, but we can only do that with the right people. If you enjoy working as part of a vibrant, forward-thinking team, are driven and want the opportunity to develop skills and excel in a vital sector of the construction industry, we want to hear from you. If you have qualifications as an air tightness tester, sound insulation tester, OCDEA or NDEA, or simply want to make your start in the industry, please send a CV and cover letter to info@jostec.co.uk
Core Values
Excellence
We are committed to delivering exceptional quality and expertise in every aspect of building regulations compliance. Our dedication to excellence ensures that clients receive the highest standard of service and solutions.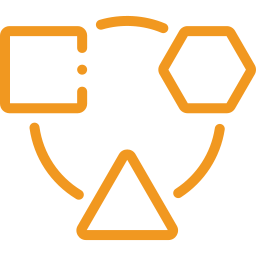 Adaptability
We thrive on change and innovation, continuously expanding our services to meet the evolving needs of the industry. Our adaptability allows us to offer comprehensive solutions that encompass all stages of a project.
Client-Centricity
Clients are at the heart of everything we do. We listen attentively to their needs, providing tailored solutions that support their projects while ensuring compliance with regulations. Our success is measured by our clients' success.
Expert Collaboration
We foster a culture of collaboration and knowledge sharing. Our team of experts collaborates internally and with clients to create holistic solutions that address complex compliance challenges.
Continuous Learning
We value learning and growth. Our team members are encouraged to continually expand their knowledge and skills, staying up-to-date with industry advancements.
Respect and Inclusion
We treat everyone with respect and dignity, fostering an inclusive environment where diverse perspectives are embraced. Our commitment to respect extends to our clients, team members and the communities we serve.
Balanced Growth
While pursuing growth, we maintain a balanced approach that prioritizes sustainable expansion over aggressive strategies. This approach ensures our ability to consistently deliver quality services without compromising our core values, and means we never encounter a situation where we have to make redundancies.
Innovation
We embrace innovation to drive efficiency and effectiveness in compliance solutions. By leveraging technology and creative thinking, we enhance the value we bring to our clients' projects.
Benefits of

 

Working with Us
Work with some of the country's best-known housebuilders – At JosTec, you'll have the opportunity to collaborate with industry giants. Our partnerships with some of the UK's most renowned housebuilders give you exposure to prestigious projects and a chance to contribute to shaping the nation's skyline.
Rewards and Recognition – We believe in recognizing and rewarding your hard work and dedication. In addition to competitive compensation packages, our employees enjoy a host of monetary and non-monetary incentives. From performance-based bonuses to peer recognition programs, we ensure that your contributions are valued and celebrated.
Fun Activities – We understand that a balanced work-life dynamic is essential for your well-being. That's why we organize a minimum of two company outings per year, creating opportunities for our team to unwind, connect, and have fun together. These outings foster a strong sense of camaraderie and make for memorable experiences outside of the workplace.
Continuous Professional Development – At JosTec, we are committed to your growth. We offer continuous professional development opportunities to help you advance in your career. Whether it's through workshops, courses, or conferences, we support your journey toward becoming an industry expert. Your success is our success.