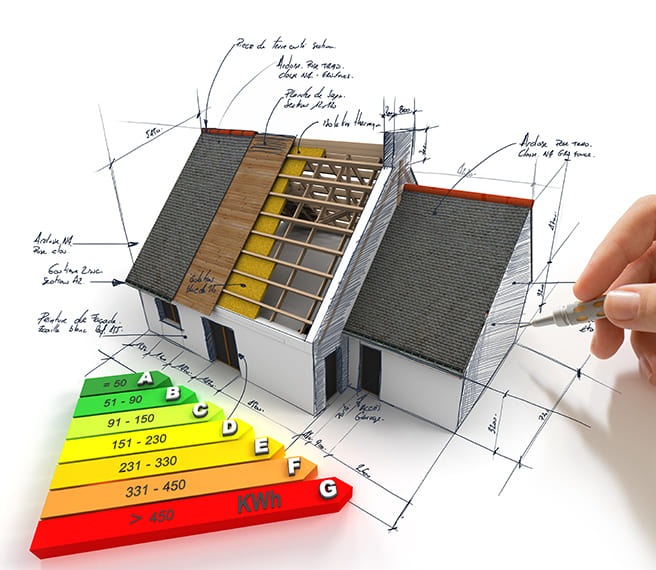 SAP Calculations are an energy efficiency calculation, required by the Building Regulations on all new build dwellings, converted dwellings and some extensions.
SAP stands for Standard Assessment Procedure. A SAP rating is given on a calculation – this is a figure between 1 and 100+. A figure of 1 would represent an extremely un-efficient home, anything above 100 would mean the dwelling is a net exporter of regulated energy. Since 2008, in response to the Energy Performance of Buildings Directive (EPBD), all new homes in the United Kingdom under construction require a Predicted Energy Assessment (PEA) and an On Construction Energy Performance Certificate (OCEPC).
SAPs are used in partnership with the PEA during a property's design phase. This is done to achieve Building Control approval for the property; a legal requirement in the UK, according to Part L1a of Building Regulations (as with Air Tightness Testing.) JosTec have experienced in-house SAP assessors. Our SAP calculations come with a pass guarantee based on our recommendations.
If you're on this page, you'll likely also need some of our other services. If you're not sure which services you need, you can check here.
What Is A SAP Calculation?
The SAP Calculations establish a comparative rating based on estimated fuel costs / energy consumption. These are calculated based on the construction, the heating system, internal lighting and any renewable technologies installed.
A SAP Calculation is used to determine the energy values for new homes. SAPs also apply to dwellings that are created by conversions or 'material changes of use'. SAP Calculations, carried out by our assessors, help to provide the EPC Rating for a property. In order for us to create your SAP and EPC, we will require the following:
• The architect's plans (floor plans, cross sections, elevations, site plan)
• Construction specification details (such as a wall, floor, and roof build ups, heating systems, any renewable technologies installed)
• Window specification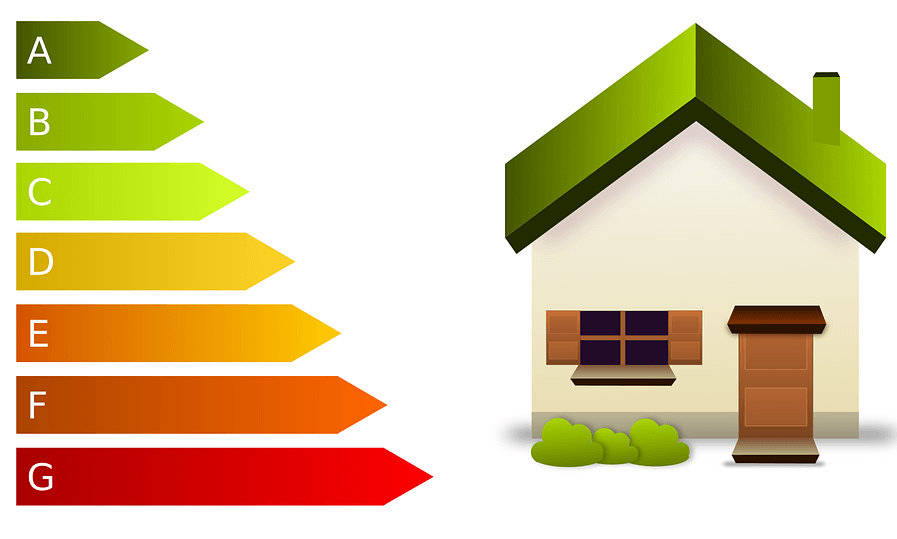 Do I Need A SAP Calculation?
Under Building Regulations Approved Document L, you will require a SAP calculation if you are:
Building any new build residential dwellings
Sub-dividing a residential property into more units
Converting commercial premises to residential dwellings
Putting an extension onto an existing residential dwelling, where the area of glazing is in excess 25% of the extension's floor area.
When A SAP Assessment Is Required
All new build dwellings require a SAP assessment. If your project is a barn conversion, a single dwelling into flats or a change of use it is likely that Building Control will ask for Part L1b SAP Calculations. If your project is an extension, and the glazing on the extension covers more than 25% of the extension area, you will likely need a SAP Calculation.
It is crucial to check whether your extension requires these calculations, in order to comply with Approved Document L.
SAPs tell the assessor and Building Control a number of important points about the property:
Whether or not the building exceeds the Target Emission Rate and Target Fabric Energy Efficiency Rate
The performance of the property with regards to its energy use
The Energy Efficiency Rating of the property
Contact us today for SAP calculations and EPCS
We offer the highest levels of service and expertise and are always happy to work with our customers to give you the best possible chance of achieving a pass on your SAP Calculations and EPC. Additionally, if you need your SAP assessment quickly, we offer a 24-hour service. Please contact us for further information.