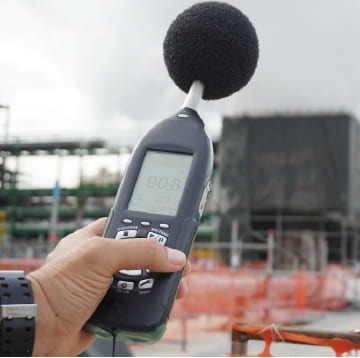 Noise assessments, also sometimes known as noise surveys, are generally required at pre-planning stage for a range of different projects. They are however, sometimes carried out retrospectively.
All acousticians at JosTec have at least five years of experience in environmental building acoustics, and are qualified to a level of M.I.O.A. (Member of the Institute of Acoustics) or higher.
If you are looking instead for a sound insulation test, JosTec can also provide one of those.
We regularly work with building owners, construction companies, developers and local authorities to ensure we're undertaking the correct surveys and help to discharge any planning conditions or resolve other environmental noise issues.
If you're on this page, you'll likely also need some of our other services. If you're not sure which services you need, you can check here.
What is a Noise Assessment?
A noise assessment involves first planning and conducting a noise survey in and around the site of interest. By recording numerical noise data and sometimes recording audio we can understand the existing noise climate and dominant noise sources in terms of their levels and frequency content. Objective data and subjective observations are then used to assess the issue at hand.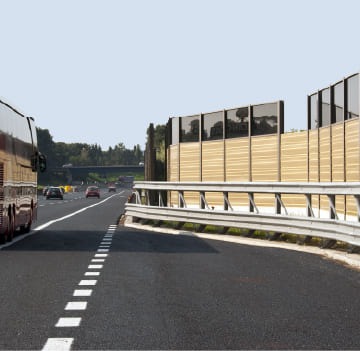 Types of Noise Assessment
There are two types of noise assessment
Environmental Noise Assessment: Where new residential buildings are proposed to be built, the amenity of the future occupants is considered and protected by local authority planners. Noise is one of the many issues that are investigated as part of granting planning permission to achieve this. By comparing noise survey data to appropriate British and International Standards such as BS 8233 and calculation methods based on BS 12354 together with any specific local authority requirements we are able to ensure that the design of the building envelope enables internal and external noise level criteria to be met. The survey will consider noise from external sources such as cars, planes and trains.
Industrial or Commercial Noise Assessment: Noise assessments are typically required to fulfil or discharge existing or retrospective planning conditions related to the acoustic design of industrial facilities and/or external plant including air handling units and kitchen extract fans amongst others. The latest and previous versions of BS 4142 are commonly used as a reference for these type of noise issues (again with any additional local authority criteria) with the aim of ensuring that neighbouring properties are not adversely impacted by noise. A noise survey is carried out to establish the representative background noise level and compared to noise levels from the plant equipment. Noise mitigation measures may then need to be recommended as part of the assessment report in order to meet criteria.
Do I need a Noise Assessment?
If your project requires planning permission, your local authority planning department should be able to inform you whether or not you need to undertake a noise assessment, and which type of assessment you require. Sometimes you may need both an environmental and an Industrial or Commercial survey. This is typically common in a mixed use scheme.
Of course, if you're still unsure what's required, our acoustic consultants are always on hand to answer any enquires you may have, and can speak to your local authority on your behalf.
Contact us today to book a

Noise Assessment or Survey
We offer the highest levels of service and expertise and are always happy to work with our customers to give you the best possible chance of achieving a pass certificate.